Well, how about that? I think I just had the longest time without posting anything here. Maybe I just posted thrice within February just to escape the next ones. 🥲
Okay, so what alibis do I have to tell you this time? Hmm 🤔
I Learned a New Thing about Computer Hardware
I have this post about my Nvidia GPU issue on games crashing and black screens and somehow fixing it? It might have been because my motherboard is NOT compatible with my RAM.
Apparently, PC hardware in 2022-2023 is not at all just buy the right parts you can afford and just build as I assumed it to be. My last PC build I did was waaaaay back 2012-ish, no fancy RGBs, heavy metal cases, no flashy cable-management, and they somehow work.
The workaround worked for a while until I felt the need to play newer games, especially the day-one releases on my Xbox Game Pass for PC subscription.
I jumped shipped to AMD
After a month of checking out some GPUs (which I can afford) to replace the current one, it only seemed that I can only get an AMD card. I chose to end with an ASUS 6700XT which seems powerful enough for the games
It has 12GB of VRAM which I am yet to fully utilize. More detailed specs can be seen from the product page here.
I got into trouble installing the card as it is actually huge and no margin for the tower case I have, but managed to fit it - very very fit.
Remember the issues I had months prior to upgrading? Well, it was much worse, and I once again assumed that "AMD still has some driver issues these days, huh?", since driver workaround does not seem to fix whatever is happening.
Besides games crashing, I also began getting random black screens, and even total PC shutdown. I also thought of losing the "silicon lottery" or even my PSU is not enough for the system.
Not until I finally bothered myself checking my motherboard's support website for Memory Compatibility. And guess what, I did find my RAMs' brand and model from the list but what was NOT compatible was putting four sticks in - which I recently did to get 32gigs of memory.
Going 64GB for Games?
Spent weeks not gaming just to avoid the issues until I found some RAM deals online that I got myself 64GB of, ehem, compatible memory sticks for my motherboard. Well, I hoped.
After my order arrived, I spent no time installing the new RAM sticks and fingers-crossed on launching a game where I definitely faced a crash. Tested on more games to finally tell that there were no more problems.
I played High on Life and Atomic Heart just to name a few. And they are on my YouTube gaming channel.
I went over to get 64GB not just for games but for hardware virtualization like Virtual Machines, Android emulators, etc.
Good Rest
I and the wife also took some time off work to unwind somewhere south. We went to a private resort and go for night swim, eat good food, and relaxed a bit with a super mediocre massage (which is, OMG, I wish to erase this memory on just being a crappy service 😂).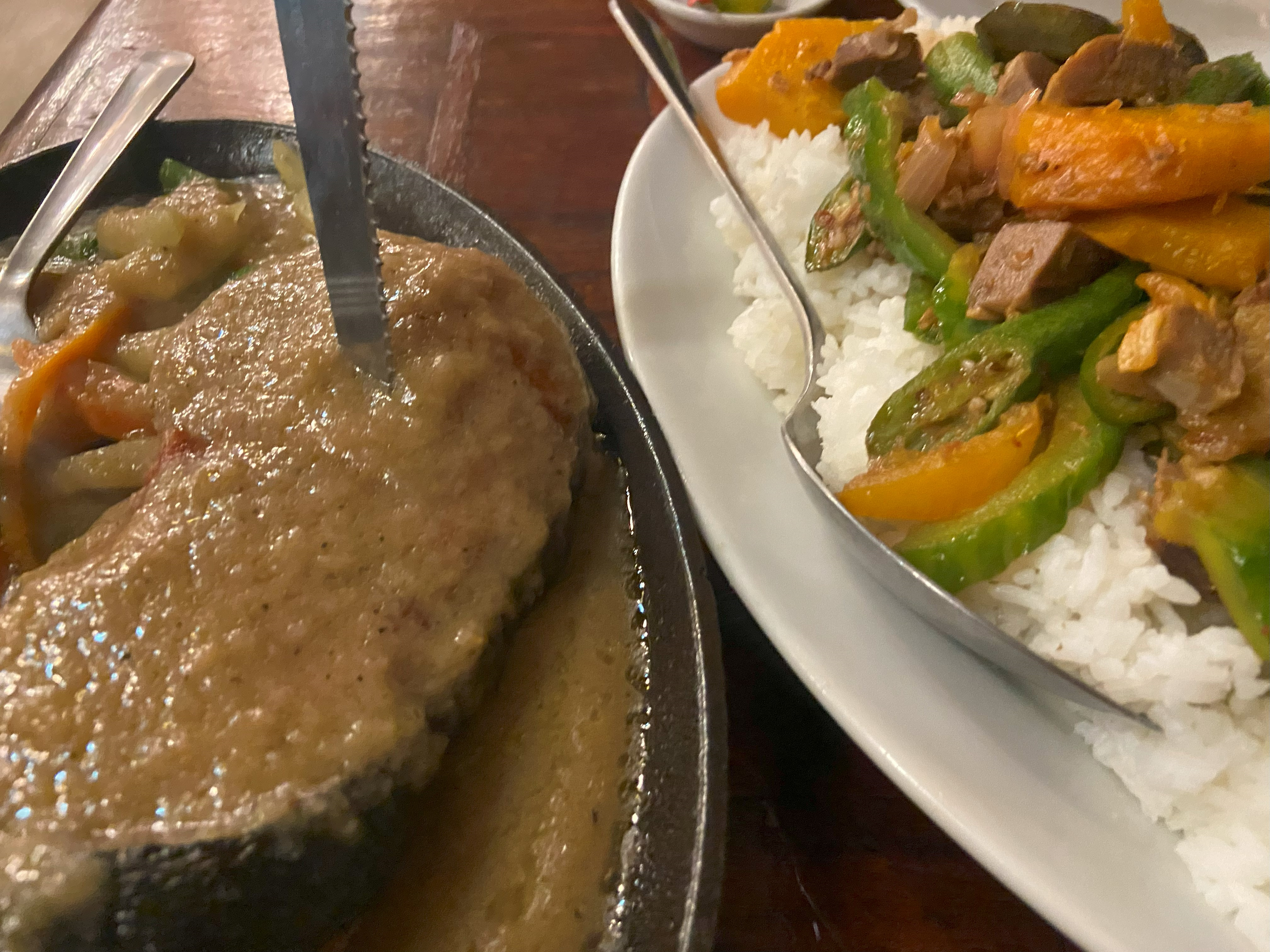 Fast forward a month, we visited Batangas for a day to celebrate Barangay fiesta with the family, which means cheat day (in food, of course). We got to watch a very late night but fun Gay pageant. (Sorry, I can't upload some pictures or videos because "lewd" 😂)
And just days later, I got to visit Intramuros, finally, together with the wife, my sister, and my mother. I always wanted to visit the place and never got to do it for a very long time. We got to see the "Walled City", go inside Manila Cathedral, and visit Fort Santiago.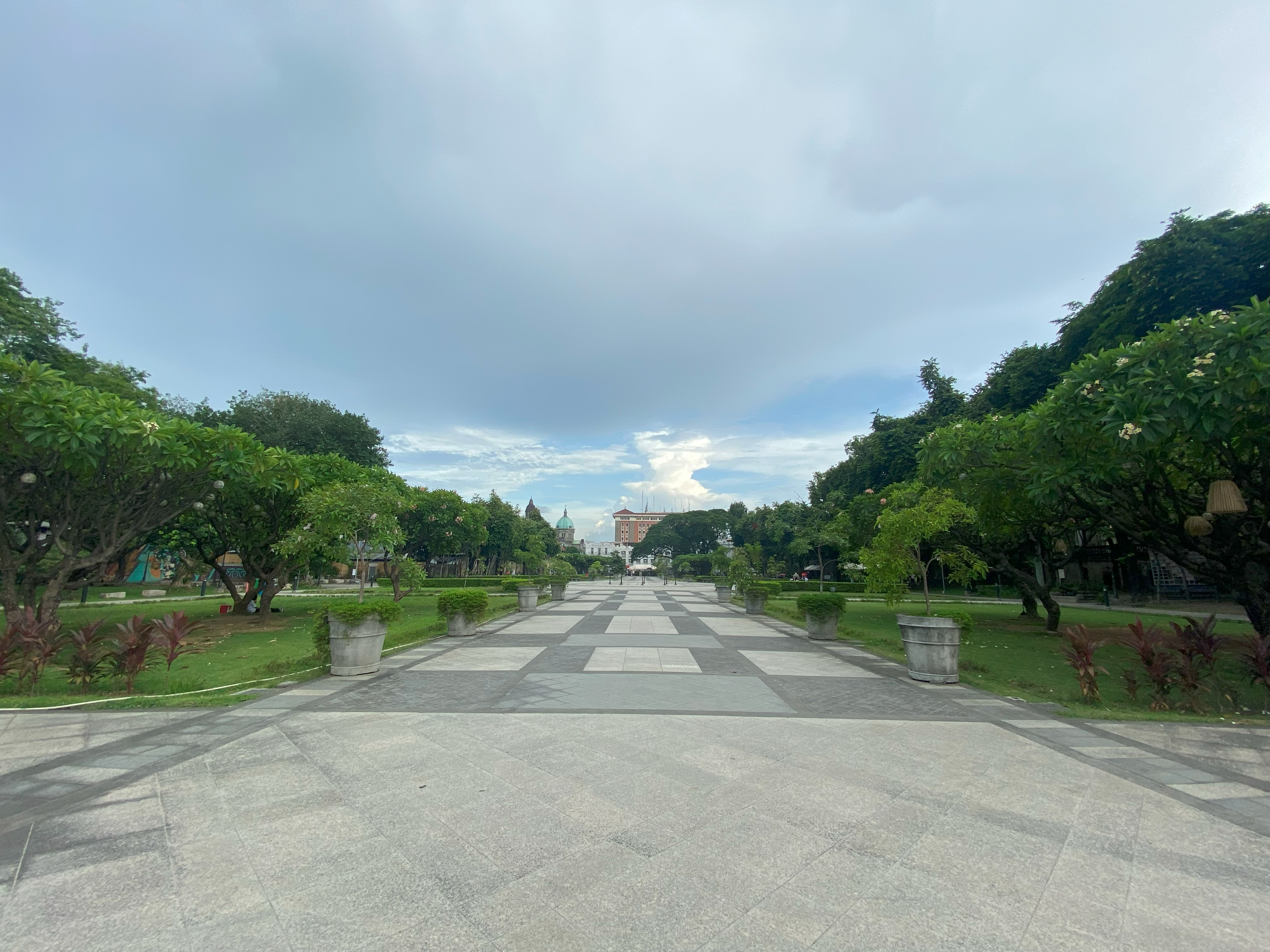 After walking around Intramuros, we went ahead to Luneta Park to chill back until sunset.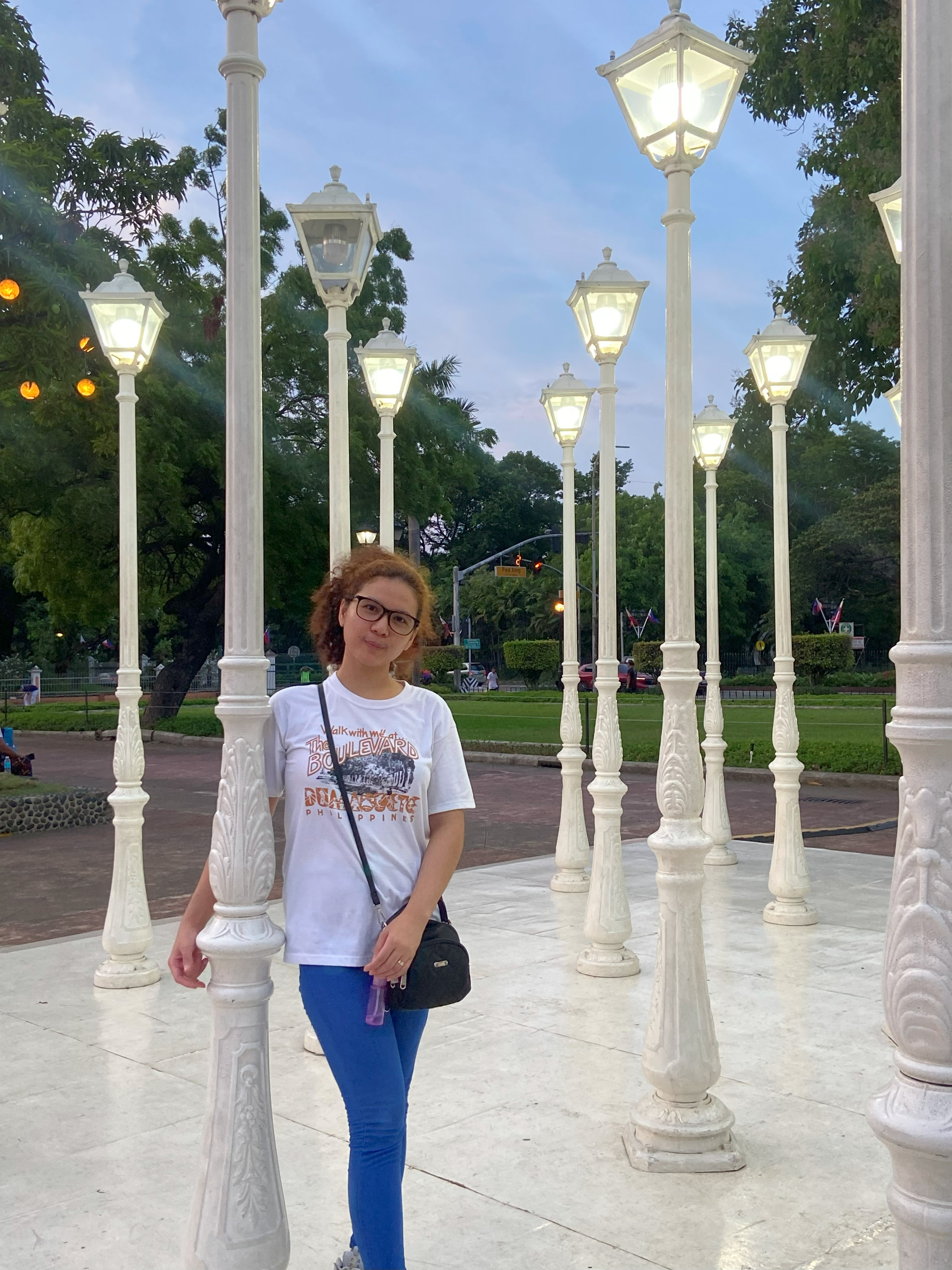 Keep Learning
I recently bought EposVox's OBS Masterclass which might help me learn more about the capabilities of OBS Studio, in streaming and recording, and other video stuff. I haven't finished it all yet since I found it hard to track the course in Gumroad so I coded a simple website that has a jumplist to the chapters.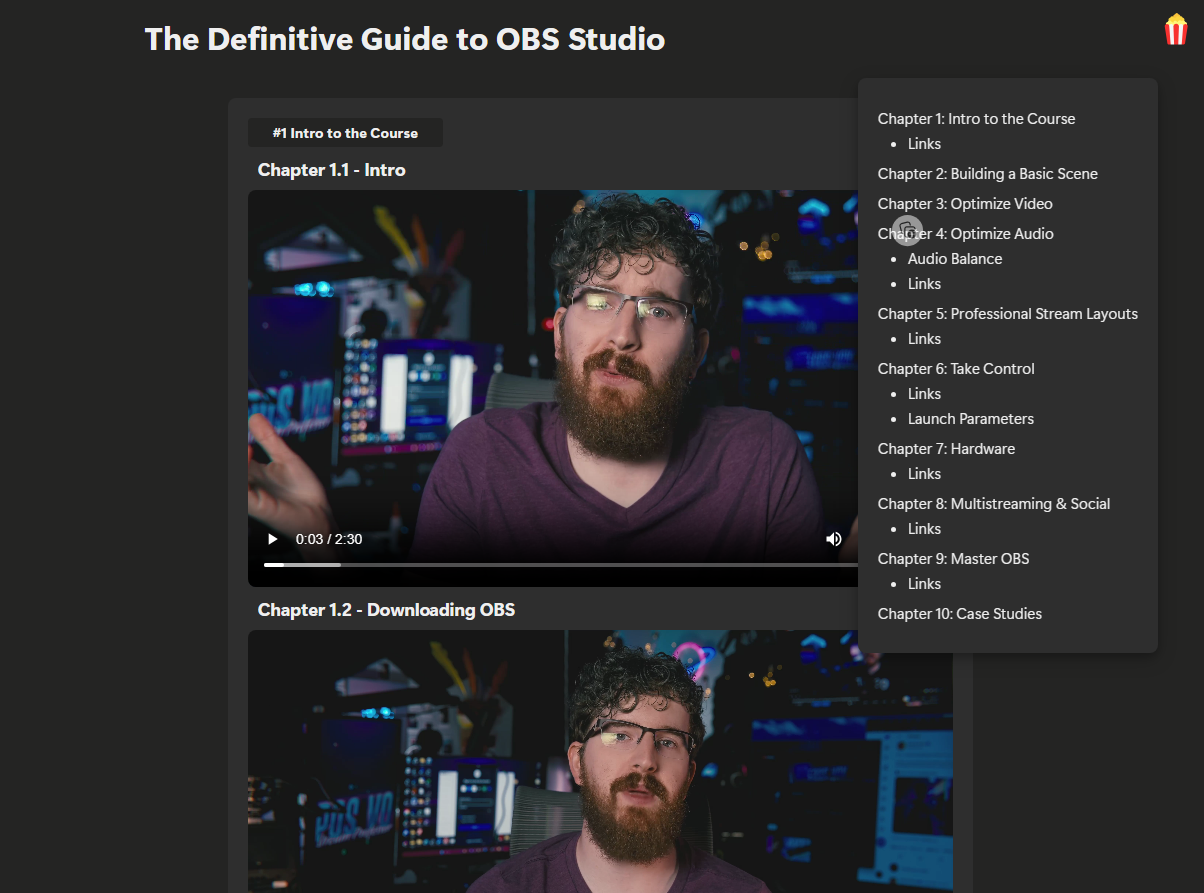 I also completed courses in Udemy in IT Management where I learned some insightful tips if I ever go further in this IT journey and career. Also found some $1 video courses on HumbleBundle about Cybersecurity, which I plan to watch and learn from soon.
There are a couple more sources and materials I tend to read and watch from time-to-time for me to not waste time of just consuming content but actually learning. Which point to lesser time on…
Games
After upgrading my GPU, I actually finished playing Atomic Heart and found myself tired so I went to playing shorter games as I browse Xbox Game Pass. I played short games (~3 or ~4 hours) which I enjoyed playing on free time. Also played a bit online with my friend overseas.
And one night, while drunk (and while Steam Summer Sale is on-going), I purchased Half-Life: Alyx knowing that it is a VR game and I HAVE NO VR headset (sorry for the caps). I just thought of adding it to my "backlog" of games until I have a VR kit, but checking the HLA-NoVR mod on GitHub, I gave it a try.
That same night, I downloaded both HL:A and the mod, ran it and WOW. It…kinda…works.
I know the game on mouse and keyboard is not as immersive as in-your-face VR but WOW, I am playing a new Half-Life game after how many years.
I faced a few bugs and missed out on some things and innovations I saw circulating online back then but overall I am amazed how they actually did it. The full playthrough is on YouTube.
Coding
With the lack of energy to play games, I spent more time on coding being inspired by new modern design by Microsoft for Windows apps. Which I recently updated two of my apps I use mostly to help we "work".
Both apps got some code improvements and their UI were updated from ModernWPF to WPF-UI. The latter lacks most controls but overshadowed by the use of the Mica effect for my WPF apps but I got the most out of it. Hopefully the package gets updated with more controls.
Here's a GIF of the changes the apps went: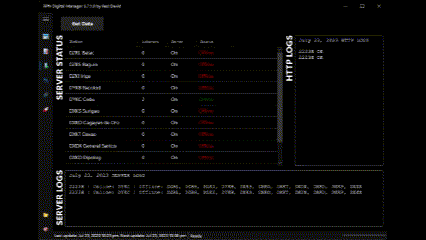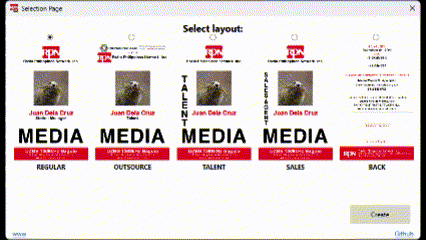 I also updated both to .NET Core.
—
Thanks for reading this life update blog post, I wonder if I could make this blog more "news-like" or devlog? I could promise but thank you again for coming!