Here we go again folks! Another PC upgrade, this time we take our storage to the next level.
Top Player
I just bought a Samsung 970 EVO Plus, 1TB for my "coding needs". I recently experience a throttle while using my current XPG 500GB - I have been using some Virtual Machines lately to test out some things, and the SSD space gets loaded up quickly.
The SSD costs me around US$100 and failed to get a cheaper one since I am not paying the whole price - again, I got this for credit. 😅
Samsung, why?
Samsung has been the top brand for SSDs and I can say this myself since personally, I used an 860 EVO in the past for my laptop. And even though my current XPG SSD does it's job, I needed an storage upgrade and it's time to get this one.
The technical specs and comparison is available in the internet which you can visit on PCWorld, Samsung 970 EVO Plus review
Take a Look
I forgot to take pictures to avoid the SSD from picking up some static from my desk mat. But I did take a picture of the box before installing it on the system.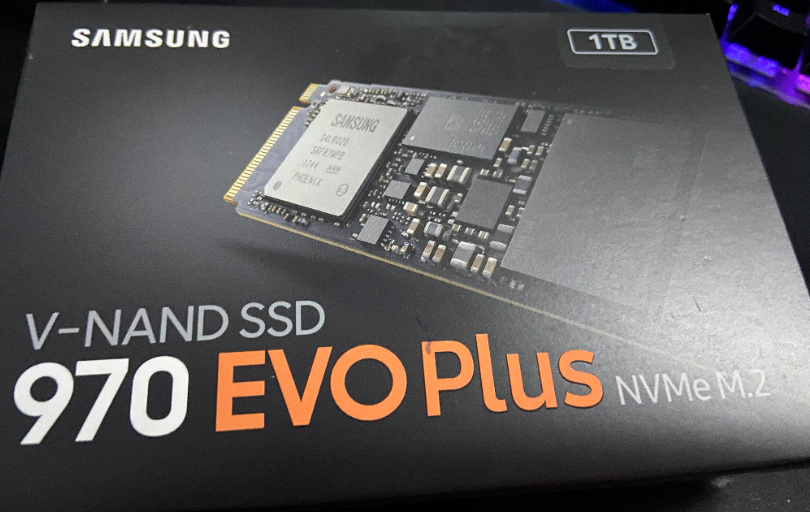 This is not to flaunt the things I have, I'm just trying to share my thoughts and share which can help my daily activities like coding, and file and graphics processing.